On International Migrants Day, 18 December 2021, the call to Abolish Frontex and end the devastating EU border regime resounded in over 40 actions in 13 countries in Europe and Africa. With a variety of actions, from information sharing to demonstrations to blockades, groups and organisations, working together in the international Abolish Frontex network, showed their resistance against the deadly EU border and migration policies.
At several locations a voice message from the Refugees in Libya, struggling in Tripoli for their lives and a safer future, was played. Actions also called attention to other urgent situations: the horrific play with migrant lives at the Polish-Belarussian border, the drownings of people on the move in the Mediterranean and other deaths caused by Fortress Europe's racist and violent policies, pushbacks, the role of the arms industry and the expansion of Frontex. 
Below you'll find an overview of the actions, that show that the movement against Frontex is growing and more and more people demand freedom of movement for all and an end to EU border policies. Any additions or corrections? Let us know via info[at]abolishfrontex.org
Austria
Vienna: 
Demonstration 'Abolish Frontex' at the Platz der Menschenrechte, with speakers and information sharing.

Across the city fake Frontex recruitment posters ('Finden – Festhalten – Töten) were put up. 

Banner action at the Schwedenbrücke.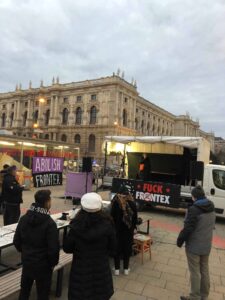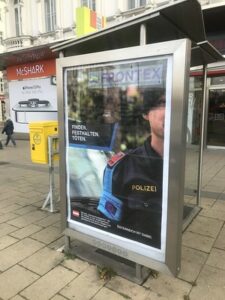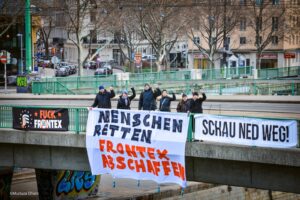 Belgium
Brussels: 
March along significant points of Fortress Europe, including the offices of Frontex and the European External Action Service and the embassies of Greece, Italy and Poland.

Across the city anti-Frontex posters were put up.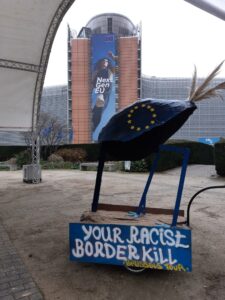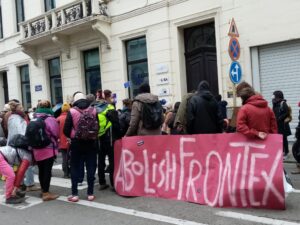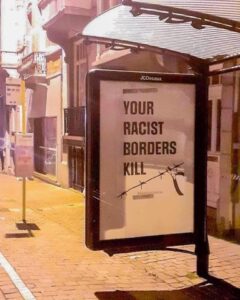 Bosnia
Border area: 'Abolish Frontex'-banner action.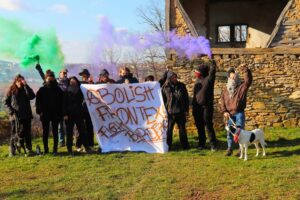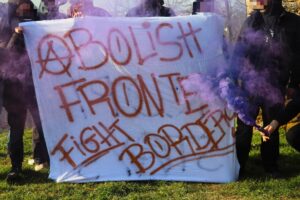 Finland
Helsinki: Demonstration 'Refugees Welcome', against pushbacks and Frontex. [video]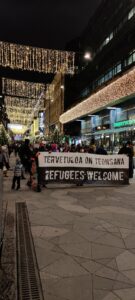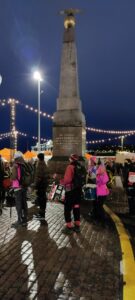 France
Calais: Banner and placard action.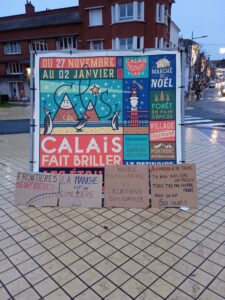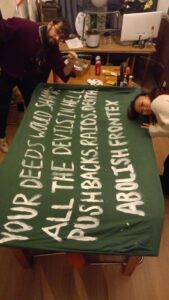 Dunkirk: Demonstration in support of exiled people, demanding emergency reception centers, housing and accommodation.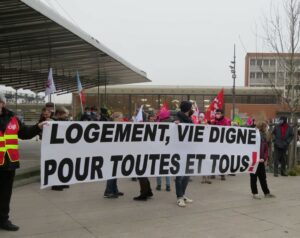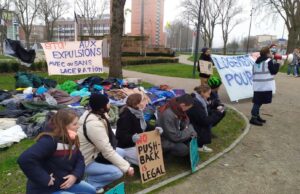 Paris: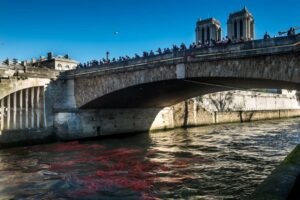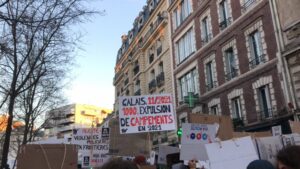 Germany
Berlin: 
Adbusting with fake Frontex recruitment posters ('Killing people in brand new uniforms').

Demonstration 'Abolish Frontex', also highlighting the involvement of Airbus and other companies in the EU border regime. 

Blockade of the Europäische Haus, the representation of the European Commission in Germany.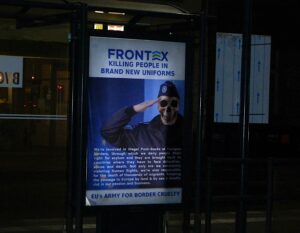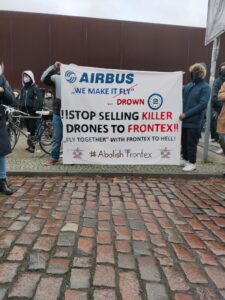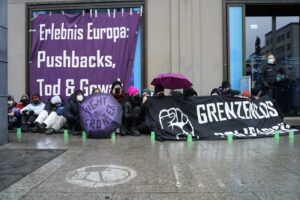 Lützerath: 'Abolish Frontex'-stall at the winter market of ZADRheinland (Lützerath Lebt).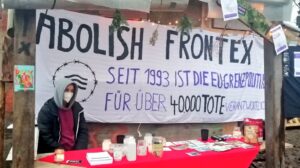 Greece
Athens: Banner action against pushbacks.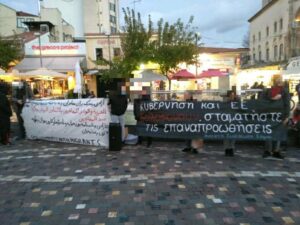 Chania: Demonstration in solidarity with refugees.
Chios: 'Stop Pushbacks' protest.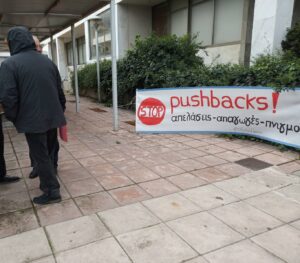 Ioannina: banner, poster and flyer action in central town spots and shopping streets.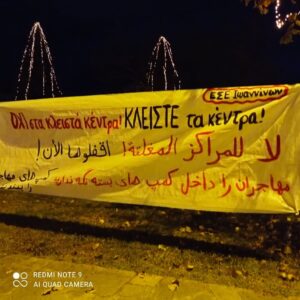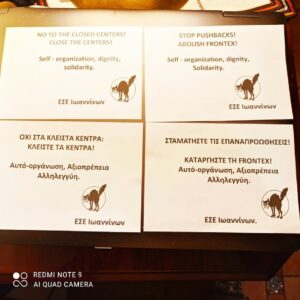 Thessaloniki: Demonstration against pushbacks and detention centers.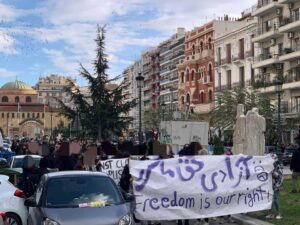 Italy
Bari: 'Abolish Frontex' poster action.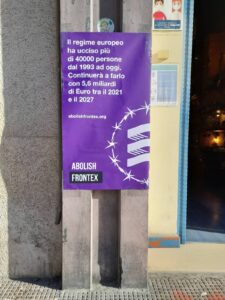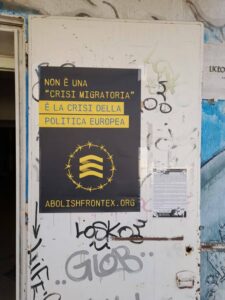 Catania: Demonstration in front of the Frontex office.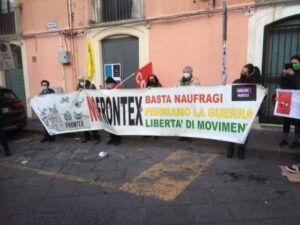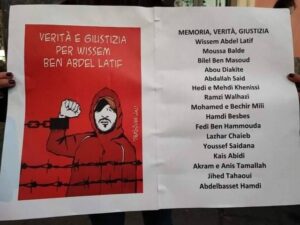 L'Aquila: Wall with the names of people killed trying to reach Europe.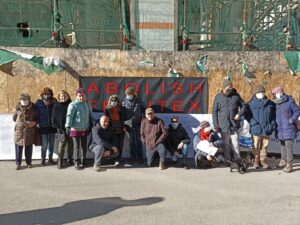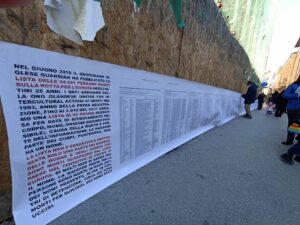 Messina: Vigil and march for the people on the move who have died and/or disappeared in the Mediterranean.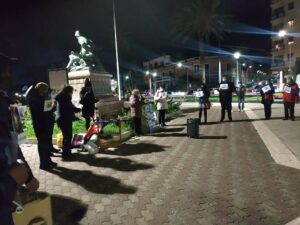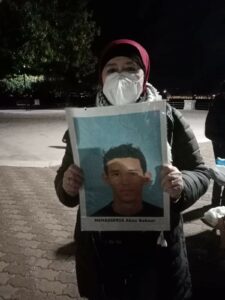 Milan: Distribution of flyers, informing people, connection with activist that went to the Polish borders.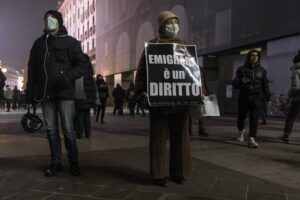 Naples: Sit-in against Frontex. [video]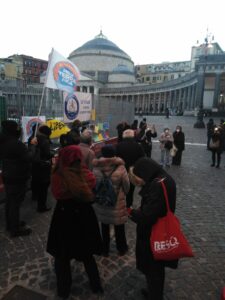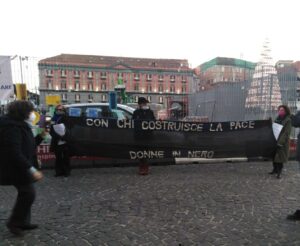 Palermo: Manifestation against the situation of refugees in Lybia and the EU migration policies.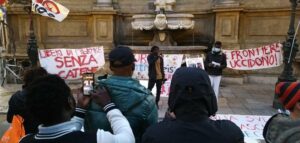 Pescara: 'Abolish Frontex' manifestation.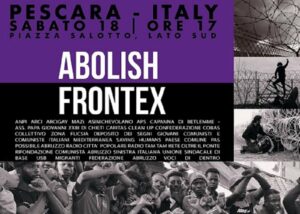 Rome: Meeting with screening of the film 'When you are born you can no longer hide' by M.T. Giordana and debate, which resulted in the decision to revive an anti-racism network.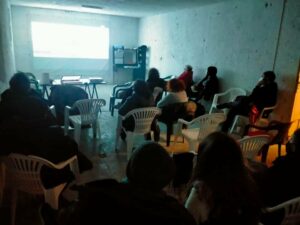 Trieste: 'Abolish Frontex' poster action.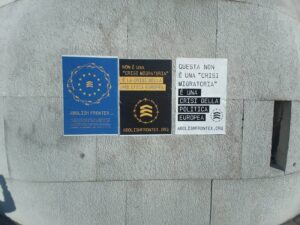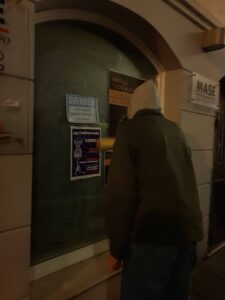 Turin: on Tuesday 14 December: protest against the Polytechnic University contract with Frontex for creating maps. Unfortunately the Senate of the university confirmed the contract.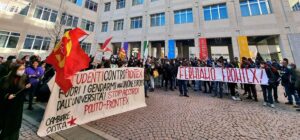 Ventimiglia: Mission to the Val Roya for a meeting with activist Cédric Herrou and to provide material aid for the cold emergency.
Morocco
Oujda: Several activities at the headquarters of the Association d'Aide de Migrants en Situation Vulnérable, including speeches, a meeting with representatives of associations of immigrants and a symbolic stand in solidarity in the square of August 16.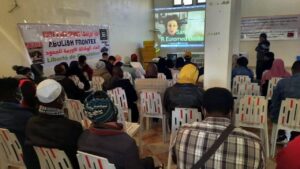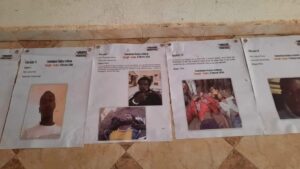 Netherlands
Amsterdam:
banner drop in city centre: 'We hate, we kill, we get away with it – We are Frontex'.  

manifestation in solidarity with Refugees in Libya, with music, speakers and flyers.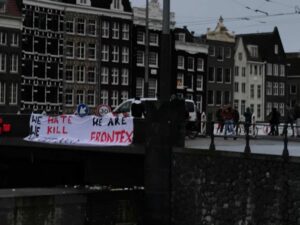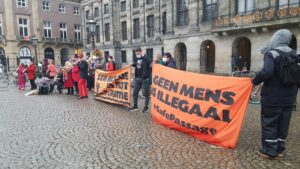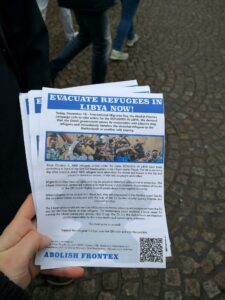 Schiphol: 
Blockade of the gates of the Border Security Training Centre, a Frontex training location at the military police base, with lockons. Ten people were arrested. 

Short solidarity noise demonstration at the detention centre.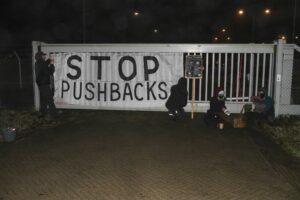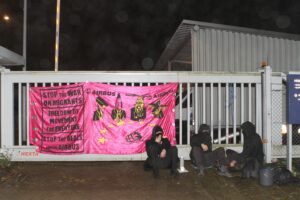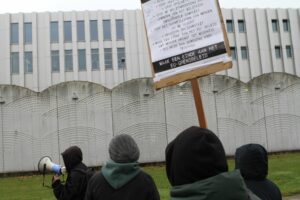 The Hague: 'Abolish Frontex'-graffiti at Scheveningen beach.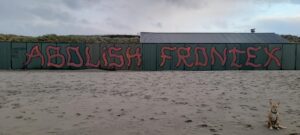 Spain
Bilbao: Demonstration against Europe's migration policies, institutionalized racism and Frontex.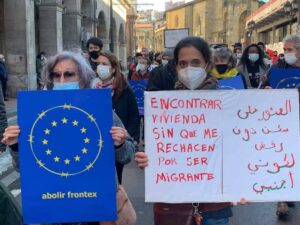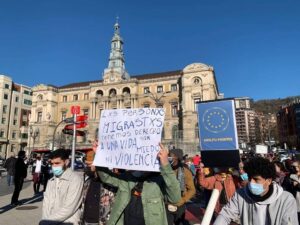 Madrid: Manifestation 'Europe, your borders kill' at the Reina Sofia Museum.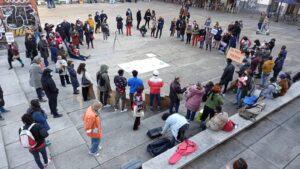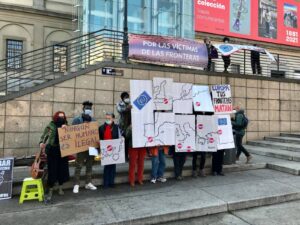 Switzerland
Basel: Demonstration 'Nieder mit der EU-Aussengrenze! Gegen die Gleichgültigkeit!'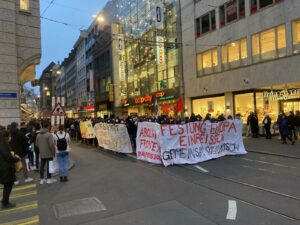 Lucerne: Demonstration against deportations.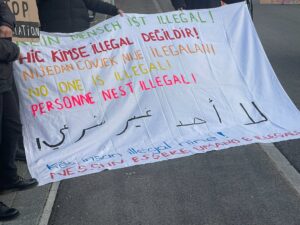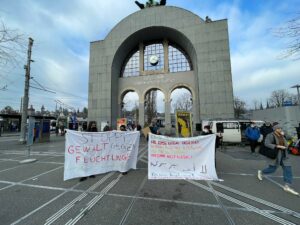 Togo
Sokode: Remembrance of migrants who died in the Mediterranean in 2021, and giving support to their families.